We reproduce below excerpts from several English language reports published in 2017-2019, many funded by EU programs, that have recorded Islamophobia in Greece beyond Golden Dawn and the Church of Greece, including mainstream media and some "liberal" authors or politicians.
---

First Published in 2019
ISLAMOPHOBIA IN GREECE
NATIONAL REPORT 2018
ALI HUSEYINOGLU, ALEXANDROS SAKELLARIOU
Main NGOs Combatting Islamophobia: Greek Helsinki Monitor, Racist Violence Recording Network. There is no single NGO in Greece founded for the purpose of fighting Islamophobia. All the NGOs stated here tackle physical and verbal Islamophobic attacks under the main principles of human rights such as equality and non-discrimination.
Far-Right Parties: Xryssi Avgi (Golden Dawn), Elliniki Lyssi (National Solution), Nea Dexia (New Right), Dynami Ellinismou (Power of Hellenism).
Far-Right Terrorist Organisations: Crypteia, Combat 18 Hellas, Aneksartitoi Meadrioi Ethnikistes (Independent Maeandrioi Nationalists), Group Epsilon-EY (Order of Greek Fighters), Blood and Honour.
(…) Apart from Golden Dawn, there are other marginal right-wing parties like the Nea Dexia (New Right), founded and lead by Failos Kranidiotis, that are openly against Islam, immigrants, and refugees in general. Kranidiotis speaks repeatedly not about immigration and immigrants and refugees, but about the 'Islamic colonisation' of Greece
and Europe that should be confronted.24 The party also praises and supports leaders like Salvini, Orban, and Trump as well as their views and policies on immigration  flows and Islam.25 In its published theses regarding the so-called demographic and immigration problems, which are the most important topics in the party's discourse, the New Right argues,
The evidence so far leads to a situation in which the Greek population and the Greek society as we know them until now are being altered. We do not have the right to passively accept these developments. We have to take our responsibilities,
especially towards our own children. […]
The so-called integration is actually a colonisation. The mass reception and settlement of people especially Muslims, with all the consequences of that, will create in a short time a new community that will replace the previous one [i.e. the Greek one].26
The party makes a series of suggestions in order to confront immigration – including some very strict and non-humanitarian ones – and includes a special section regarding Islam with the following measures:
• Ban of funding coming from Islamic organisations from abroad.
• Exclusive use of the Greek translation of the Koran.
• Legislation about Islam based on the example of Austria. Ban of symbols used in public places.
• Ban of use of any kind of head covering [meaning especially the headscarf and all its variations] deriving from a religious obligation in public and private places and of all clothing that conceals the face. High fines in case of violation of this legislation.
• Investigation of the legality of purposes and activities of every organised Islamic structure, e.g. unions, clubs, associations, etc.
• Ban of Sharia law in every part of the country. In the case of the implementation of Sharia, the consequence will be the removal of citizenship, if this is the case, and immediate deportation.
• The start of a political debate on the topic of whether Islam is actually a religion given that its holy book is considered as law by Muslim communities.
• Closure of every illegal mosque.
• Annulment of the first [official] mosque of Athens.27
It is very interesting that on 18 October, certain members of Nea Dexia resigned and on 27 October formed another political movement called "Ethnos kai Eleftheria" (Nation and Freedom). What is even more interesting is that among this movement's first texts is one on immigration and the so-called demographic problem which is actually identical with the one of Nea Dexia mentioned above – especially the measures that are necessary against Islam.28
Another extreme-right party is Elliniki Lyssi (Greek Solution), founded by Kyriakos Velopoulos, a former MP of Laikos Orthodoxos Synagermos (Greek Orthodox Rally) of Georgios Karatzaferis. In the party's political programme dedicated to the "immigration issue" the party argues,
Integration programmes for the illegal immigrants have already been prepared and this means that unfortunately they came to stay! European countries will not open their borders and this means that in Greece hundreds of thousands of Muslim illegal immigrants will settle.
The alteration of our Language, our Religion, our Traditions, our Values and in general of Hellenism is a matter of time. For as long as this dangerous coalition government stays in power, this time is getting closer!29
Through a detailed description of the implementation of a series of security measures that are necessary in order to confront immigration waves, the party argues that "we, the Greeks, need to take back our country and preserve our language, civilization and religion!"30
From the above references, it is obvious that in Greek politics Islamophobia and anti-Muslim sentiments and attitudes are mainly found within the spectrum of the extreme-right. However, one can still find examples of self-proclaimed liberals who have been expressing Islamophobic views on a systematic basis during the last years. One such example is the leader of a small neo-liberal political party, Thanos Tzimeros, mentioned also in previous reports, who continues his Islamophobic discourse, especially through Facebook and Twitter or in his public speeches and appearances. Among many comments, texts, and tweets one that actually summarises his views is the following
[…] Islam is BY ITS NATURE bigoted, aggressive, INTOLERANT to diversity and [the Europeans] should proceed to the next step which is its FULL BAN within the EU. As I have written in tens of articles, it is [Islam] not only a religion but a regulative, legislative framework which CONTRADICTS ALL the basic values of the Western Civilisation. In the same way that we wouldn't accept an association of paedophiles, of men beating up their wives, children oppressors and aspiring murderers of other faith followers, it is not possible to accept within the EU the presence of a 'religion' with the exact same values, something that we realised after they managed to gain power through the rise of their population and after they started to show their real face. Europe IS NOT going to avoid the clash with Islam. The sooner the better. It is already too late.31
The main conclusion regarding politics is that open Islamophobia is evident in the extreme-right and other small political parties, although it could be also present in concealed forms in other parties and politicians as well. An interesting finding emerged from interviews with Muslims in which they argued that covert Islamophobia  could be found in the state apparatuses as well, a form that could be described as "institutional Islamophobia". One example mentioned was the control by the police and the secret services of prayer houses, especially in Athens, and another one was the delay of the construction of the first official mosque in the Greek capital. It was argued that the continuous delays and obstacles raised with regard to the mosque might imply a covered Islamophobia by the state, which actually does not want a mosque to be built.32
An interesting parameter related to politics is the two-week-long public deliberation on the law with regard to the administrative council of the new mosque in Athens that opened in May 2018. Despite the fact that the law passed from the Greek Parliament it is quite illuminating for one to pay attention to the comments uploaded in this public deliberation.33 The vast majority of the 148 comments from individuals or organised groups were against the construction of the mosque, while at the same time they expressed openly Islamophobic views. Although in such cases it is usual that people of the same ideological background enter the discussion massively in order to make their voice heard, the fact is that among all the comments written during this process not even one positive view and in support of the mosque and Muslims was expressed. The main arguments, among others, were that the construction of the mosque will create many dangers, Muslims will be radicalised, the mosque is unconstitutional, Muslims are invading Greece, Greece is an Orthodox country, and Islam is incompatible with the Greek history and civilization, and that it will lead to the Islamisation of the country.
(…) However, other newspapers like Dimocratia, which belongs to the right-wing spectrum, have hosted views and articles which are openly Islamophobic. Among the authors of such articles is Failos Kranidiotis, whose party Nea Dexia was mentioned in the above section on politics. Throughout the year, Dimocratia published news and articles echoing views against Islam, immigration, multiculturalism, and arguing that politicians in Greece should learn from the lessons in other countries, implying the terrorist attacks that have taken place during the last years. In addition, the articles argue that the integration of Muslims in Greece and Europe is impossible and that the mosque the government decided to build in Athens is an endeavour that should not take place for cultural and for security reasons.34
Apart from the media that belong to the right and the extreme-right ideological and political spectrum, one can also find Islamophobic opinion pieces and articles in other newspapers of liberal and/or centre-right background like the news site liberal.gr and the newspapers Athens Voice and Ta Nea. The fact is that these media include articles of specific authors who could be considered as important figures in the Islamophobia network; for example, the former politician and minister Andreas Andrianopoulos, and the author Soti Triandafyllou.
(…) In May 2018, the trial of a well-known author who wrote an Islamophobic text after the attacks of November 2015 in Paris took place in Athens after a lawsuit of the Greek Helsinki Monitor.35 The trial was to take place initially during 2017 but it was postponed. According to the charges she went on trial for violating the anti-racist law (4285/2014) and some articles of the penal code and more particularly for public incitement of violence and hatred. It should be noted that the author was supported by other authors and journalists arguing either that she has the right of freedom of speech or that she said nothing wrong because Islam is indeed a problem and not a moderate religion. The court acquitted her on all charges, a decision that, on the one hand, was considered as a victory of freedom of speech and opinion, and, on the other, as a victory of racist and Islamophobic discourse.36 What was also interesting and publicly commented on was the oration of the public prosecutor in which she argued that "the opinions the accused expressed are similar to the views that passed through our minds after the attack in Bataclan [Paris, 2015]. Her text is just an expression of opinion and it is impossible to satisfy the burden of proof that a crime was committed".37 As some argued, such an oration coming from a judge proves that Islamophobia runs deep in Greek society on many different levels – something that needs to be addressed.38
Finally, in September 2018, the Greek Helsinki Monitor sued Thanos Tzimeros, who was mentioned above for his Islamophobic views,39 based on the anti-racist legislation, because of a public comment he made on his Facebook page arguing that just being Muslim is a crime because of the violent character and the brutality of Islam. In addition, in the same comment he uploaded an older article (2016) he had written supporting his argumentation against Islam and Muslims and asking for the penal persecution of Muslims just because they are Muslims and because, in his view, actually 'Muslims act like a gang with the Koran functioning as its statutes'. Based on that, he argued that Muslims should be arrested and persecuted because they believe and follow the Koran which includes orders for the suppression of women, robbery of infidels, etc. Authorities, he argued, should arrest Muslims even if they have never actually committed a crime.
(…) Central Figures in the Islamophobia Network
Some of the central figures in the Islamophobia network have already been mentioned in previous sections, e.g. Thanos Tzimeros in politics or Nikos Heiladakis in the Internet section. Another central figure, however, is Andreas Andrianopoulos, a self-proclaimed liberal and former minister with the right-wing party Nea Dimocratia (New Democracy). During the last years, he has been writing articles, books, and making lots of comments on Facebook and mainly on Twitter openly expressing his anti-Islamic and anti-Muslim views and suggestions. His main arguments are that Islam is monolithic and violent by its nature and concepts such as 'moderate Muslims' do not exist, adding that western values are not the Sharia law, halal, and the burqa.43 Commenting on the withdrawal of Angela Merkel from her party leadership and criticising her for her immigration policy, he wrote,
Hold back the Muslim invasion, which openly now undermines social cohesion and smooth economic growth – contrary to the unrealistic opinions of the Open Society Foundation mechanisms, claiming that supposedly the security systems are being saved from collapse and the gaps in manpower are being filled.44
In addition, in 2018, he published his second book on Islam,45 under the title Islam of Our Future (Figure 7) reproducing most of his argumentation regarding immigration, violence in Islam, and multiculturalism. From the front cover alone one can understand its Islamophobic approach.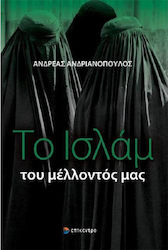 Figure 7: The front cover of Andrianopoulos's book from Epikentro publishing house.
——————————————————
Footnotes
24. Failos Kranidiotis, "For the Murder of the 25-Year-Old in Filopappou", Nea Dexia, 17 August 2018 (Access date: 3 September 2019).
25. Panagiotis Doumas, "O tetartos pylonas"Panagiotis Doumas, "O tetartos pylonas", Nea Dexia, 19 March 2018 (Access date: 3 September 2019).
26. "Theseis gia to Metanasteftiko-Dimografiko", Nea Dexia (Access date: 3 September 2019).
27. Ibid.
28. "Immigration-Demographic Issue", Ethnos kai Eleftheria"Immigration-Demographic Issue", Ethnos kai Eleftheria, 12 November 2018 (Access date: 3 September 2019).
29. "Political Programme", Elliniki Lyssi (Access date: 3 September 2019).
30. Ibid.
31. Thanos Tzimeros, Facebook, 11 May 2018  (Access date: 3 September 2019).
32. Such views are not in any way representative of all Muslims in Greece, but should be at least recorded and perhaps taken into consideration. For security reasons the names of the interviewees cannot be revealed.
33. For more details and comments visit the link of the deliberation (Access date: 3 September 2019).
34. Eleni Papadopoulou, "Je suis Charlie: The Massacre of 11 Innocent People and the… Top Response against the Bloodshed", Dimocratia, 11 January 2018 (Access date: 3 September 2019). Eleni Papadopoulou, "France and Islam", Dimocratia, 22 March 2018  (Access date: 3 September 2019).
35. The Greek Helsinki Monitor (GHM), founded in 1993, monitors, publishes, lobbies, and litigates on human and minority rights and anti-discrimination issues in Greece and, from time to time, in the Balkans. It also monitors Greek and, when opportunity arises, Balkan media for stereotypes and hate speech. For information click (Access date: 3 September 2019).
36. "Soti Triandafyllou Was Declared Innocent", Protagon, 2 May 2018 (Access date: 3 September 2019). "Soti Triandafyllou Was Declared Innocent: A Great Victory for Freedom of Speech", Athens Voice, 2 May 2018 (Access date: 3 September 2019).
37. Elli Zotou, "Soti Triandafyllou kai gerontas pastitsios", Avgi, 4 May 2018 (Access date: 3 September 2019).
38. Danai Kiskira-Bartsoka, "Panagiotis Dimitras: Islamophobia Runs Greek Society, Intelligentsia and Justice", Documento, 2 May 2018 (Access date: 3 September 2019).
39. Panayote Dimitras, "Lawsuit against Thanos Tzimeros for Islamophobic and Blasphemous Post", Racistcrimeswatch.wordpress,Panayote Dimitras, "Lawsuit against Thanos Tzimeros for Islamophobic and Blasphemous Post", Racistcrimeswatch.wordpress, 5 September 2018, (Access date: 3 September 2019).
(…) 43. Andreas Andrianopoulos, "Our Values Are Not Halal, Burqa and Sharia", Liberal.gr, 17 September 2018 (Access date: 3 September 2019). Andreas Andrianopoulos, "Dangerous Naivety", Liberal.gr, 11 July 2018  (Access date: 20 November 2018).
44. Andreas Andrianopoulos, "Goodbye Mrs Merkel…forever!", Ta Nea,Andreas Andrianopoulos, "Goodbye Mrs Merkel…forever!", Ta Nea, 3 November 2018  (Access date: 3 September 2019).
45. His first book was published in 2015 by the same publishing house under the tile Islam's Rage and the Fanatics of Jihad.
---
Monday, 30 September 2019 12:54
This article is part of the Media Monitoring Highlights of September, a monthly overview of the most significant results of our monitoring of traditional and new media in Belgium, France, Germany, Greece, Hungary, and the United Kingdom.
Date of publication: 14 September 2019
Media Outlet: In.gr, one of the most read online news platforms in Greece
Author: Andreas Andrianopoulos
Link: https://bit.ly/2n675EH
Headline: "There are no further limits"
Description of the anti-Muslim and xenophobic content: This piece was written by Andreas Andrianopoulos, a well-known figure in Greek politics. He served as a minister during the 90's and was the mayor of Piraeus, the major city port of Attica. In this article, Mr. Andrianopoulos shared his views on immigration, commenting on recent developments in immigration in Greece over the last few months. The main focus was the increase of immigrants coming to Greece. Mr. Andrianopoulos commented: "Τhey are all Muslims. On the contrary, it is Christians who are the ones facing persecution back in their countries. For them everyone turns a blind eye. Why then do they come to the West? It is because the Quran obliges it in 93 of its verses. To conquer the 'infidels' from inside. This is what Islamic State claimed in 2015. Since then we have observed endless flows of immigrants." He then claims that most Muslim migrants are young and ready to go to combat, "undermining our status quo". The article ends with a series of options proposed by the author, among which is a complete direction change in border control. He ends claiming: "If Europe refuses [a change in border control], let it have them [immigrants]. We won't feel bad about this."
Myth debunked: This opinion piece by Mr. Andrianopoulos uses strong anti-Muslim and xenophobic language. He describes all immigrants as Muslim people who come to Europe with violent intentions. He describes their arrival to Europe as an 'invasion, this kind of rhetoric contributes to cementing stereotypes and anxiety in Greek society about Muslim people and communities. Mr. Andrianopoulos tries to equate the intentions of immigrants coming to Europe with those of Islamic State, essentially comparing all Muslim immigrants with terrorists. This is not only extremely demeaning and false, but also dangerous. Mr. Andrianopoulos has chosen to share these views during challenging times in terms of  migration. Instead of progressing the dialogue, this article instead fuels citizens' fears by claiming that all Muslim immigrants are terrorists. The narrative used by Mr. Andrianopoulos is unfortunately not new to Greece or indeed Europe. The continued hateful rhetoric serves to exacerbate an uneasy situation and risks fragmenting social cohesion in the country.
---

Words that Lead to Hate
Hate Speech in Greece during 2018
Edited by
June 2019
(…) Example 5: Islamophobic article by former member of the parliament and minister
On 3 November 2018 the Greek newspaper 'Ta Nea' published an article by Andreas Andrianopoulos, a former member of the Greek Parliament and former minister with the conservative party New Democracy. The article titled 'Good bye Mrs Merkel… for ever!!', used several derogatory and racist comments and called for the "retreat of the Muslim invasion." He kept on saying: "The European peoples, especially the German, did not suddenly become racists or far-right. The opposition to the influx of Muslims and the denial of the gradual erosion of legal Western civilization from the imposition of sharia is not a racist phobia. It is realistic about the incompatibility of the teachings of the Koran with the democratic principles. They deny popular sovereignty and insist on subjugation, at all levels, on the orders of the Prophet! " [«Good Bye κ. Μέρκελ… Για πάντα!!», Τα Νέα, November 3, 2018] (…)
---
School of Journalism and Mass Communications
Faculty of Economic and Political Sciences
The dark correlation between weapons' possession by residents of
Thessaloniki's western territories and the installation of relocation
camps for refugees – immigrants under the prism of mass media
influence
BY
Georgios Akilidis
A thesis submitted in partial fulfillment of the
requirements for the degree of
MASTER OF DIGITAL MEDIA, COMMUNICATION AND JOURNALISM
Specialization: Risk Communication and Crisis Journalism
Supervisor: Prof. Christos Frangonikolopoulos
May 2019
(…) Someone could say that almost identically in Greece, the former minister of the conservative party Nea Dimocratia, Andreas Andrianopoulos, who teaches at the American College of Greece (Deree) and is the director of the Institute of Diplomacy and International Developments at the same college, through speeches, articles, books, his website and mainly his Twitter account, continuously (re-)produces Islamophobic messages talking about ―Islamic beasts‖ after terrorist attacks, about the threat of the thousands of immigrants coming to Greece, and, on the whole, implying that there is a cultural chasm between Islam and the West and that those who are friendly and open to Muslims will pay the price in the future. (…)
---
The Routledge International Handbook of Islamophobia
Routledge
, 
Feb 11, 2019
 – 
Religion
 – 
430 pages
Islamophobic hate crimes have increased significantly following the terrorist attacks of 9/11 and 7/7. More recently, the rhetoric surrounding Trump's election and presidency, Brexit, the rise of far-right groups and ISIS-inspired terrorist attacks worldwide have promoted a climate where Islamophobia and anti-Muslim sentiments have become 'legitimised'. The Routledge International Handbook of Islamophobia provides a comprehensive single-volume collection of key readings in Islamophobia. Consisting of 32 chapters accessibly written by scholars, policy makers and practitioners, it seeks to examine the nature, extent, implications of, and responses to Islamophobic hate crime both nationally and internationally. This volume will appeal to undergraduate and postgraduate students as well as postdoctoral researchers interested in fields such as Criminology, Victimology, Sociology, Social Policy, Religious Studies, Law and related Social Sciences subjects. It will also appeal to scholars, policy makers and practitioners working in and around the areas of Islamophobic hate crimes.
---
July 2017
(…) Liberal Narratives

(…) Christianity is not prevalent in Liberal narratives. Echoing a long tradition of Liberal thought, authors in this strand of Islamophobia do not adopt a Christianity-centered line of argumentation, yet perceive of contemporary Christianity as a more peaceful religion than Islam which is 'always aggressive and never far from its origins' (Triantafyllou, 2015: 83, 143), while 'centuries of History' separate us from Christian violence (Theodoropoulos, 27. 07. 2016). Naturally, and this is another important difference between Liberal and Conservative narratives, Europe is not defined as a Christian continent or as a family of nations but as a cultural entity originating in the legacy of the Enlightenment and human rights. Terrorism and Muslim intolerance are not threatening Christianity in Liberal narratives, but rather the European humanistic and liberal way of life. Thus, the Liberal proclamation is that 'the war against us is cultural' (Theodoropoulos, 27. 07 2016) – and not a war of religions.
---